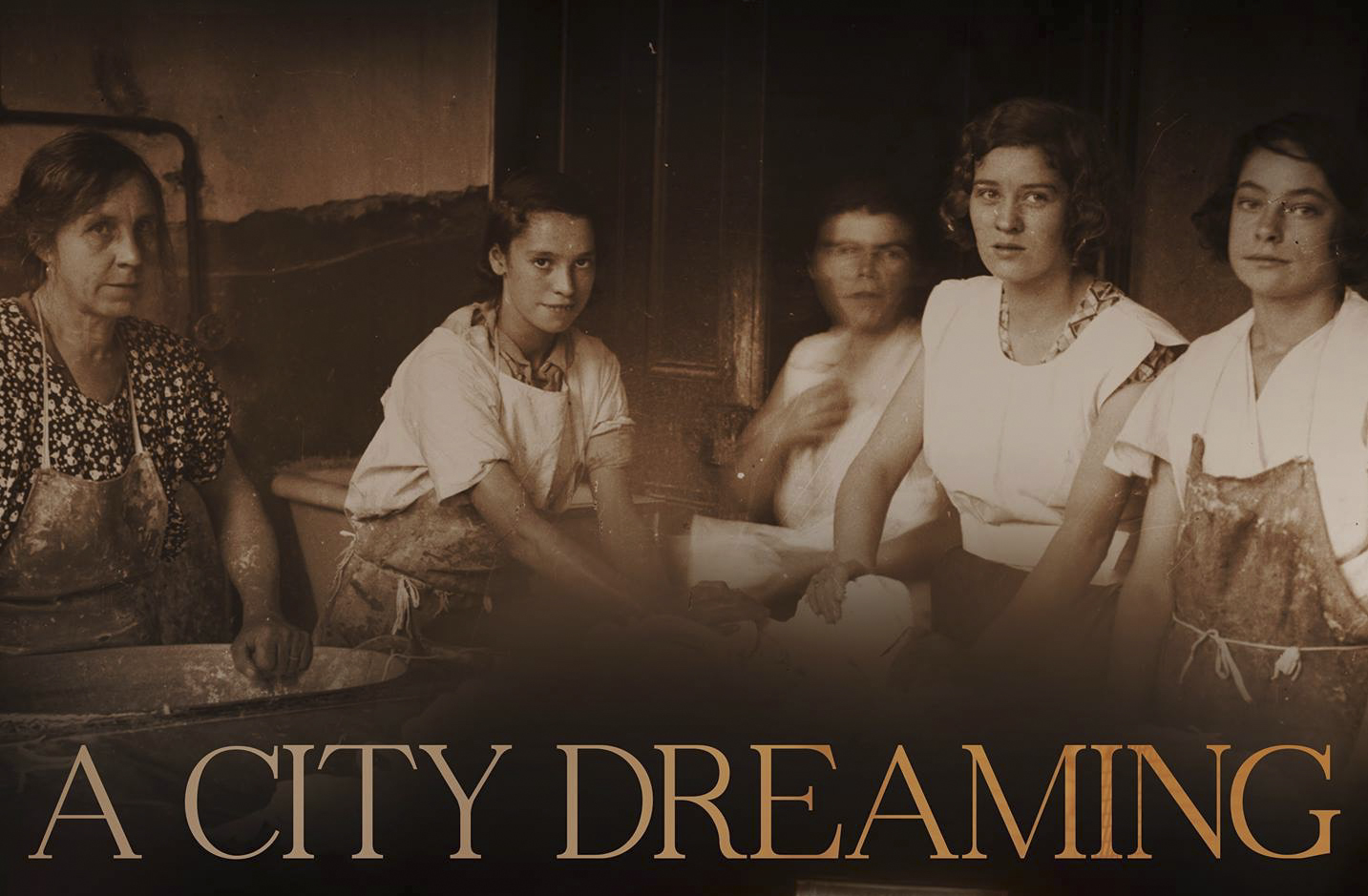 Kinect and motion sensor work
We think motion sensor input, whether a Kinect camera, or a simple web cam, is pretty incredible. Includes footage from 'Killer Books', 'Minecraft Kinect' 'VJ Tone' and 'Deprogramming'.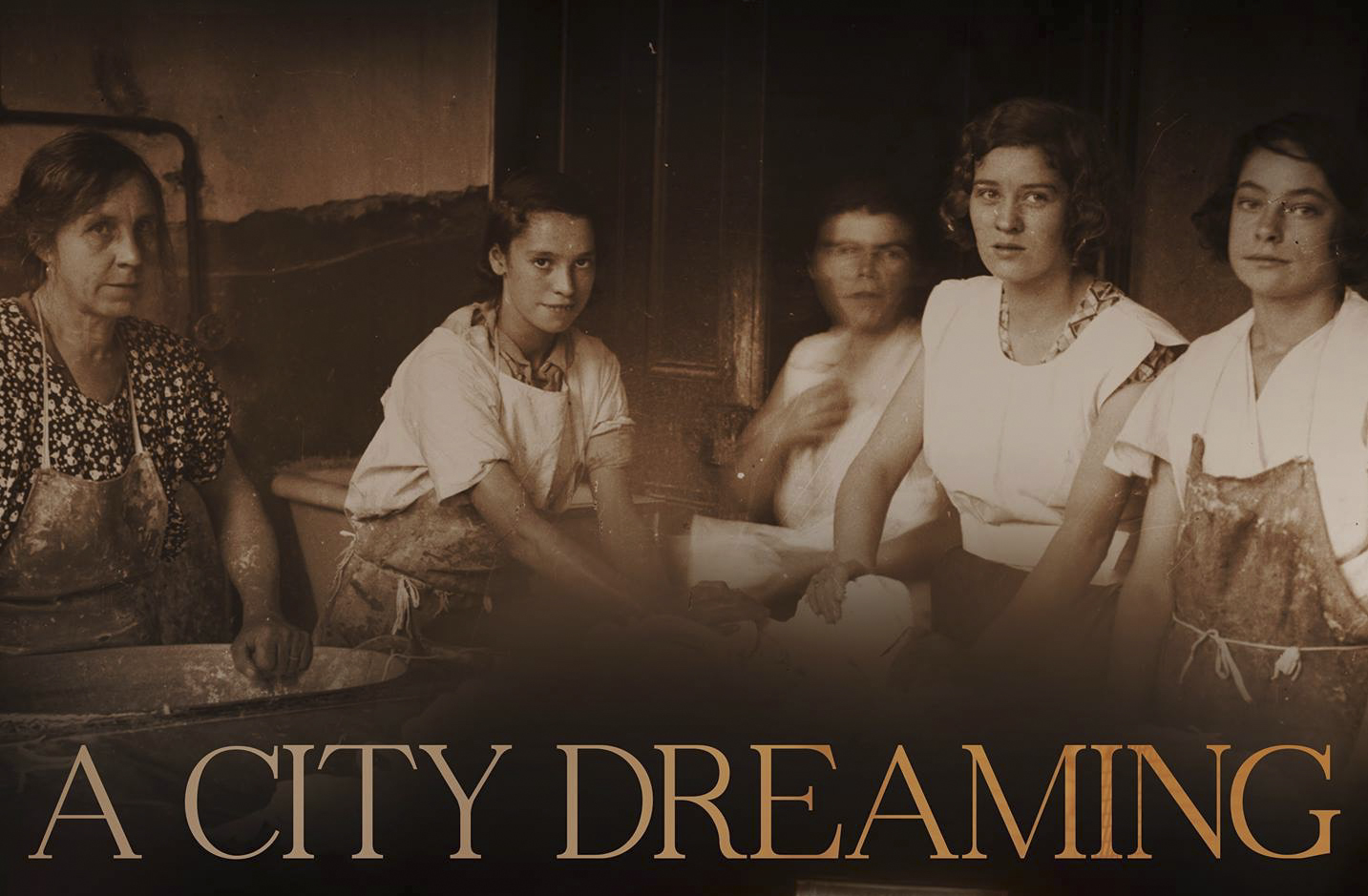 A City Dreaming
Written and narrated by the late Gerry Anderson, this documentary feature film is a beautiful portrait of what Gerry Anderson coined 'Stroke City'. A series of personal and intimate recollections of a city and its people. A story that weaves its way through half a century of history during a time that saw the city rise from poverty and neglect, to hitting the headlines across the world. Edited by Justine. Directed by Mark McCauley. Produced by Chris Martin.
killer books
An interactive computer game we built using the xbox Kinect camera, a who-dunnit with clues to solve for kids. Commissioned by Foylseide shopping centre in conjunction with the Verbal Arts Centre and Easons. All original artwork.
VJ TONE
Made for the BBC Big Screen project, VJ Tone is a musical instrument that changes what notes are played depending on where people are standing, creating an evolving visual map of the harmonies and chords, and producing an ambient, moving, interactive artwork projected onto a building or displayed on a big screen.
Pride in our City
'Pride in Our City' a short documentary about the Foyle LGBT Pride Parade in Derry, it's position in a city with a long history of civil rights demonstrations and some of the deeply held beliefs and attitudes towards it from different sectors of the community. Interviewed are: Eamonn McCann and Goretti Horgan, civil rights campaigners, Sha Gillespe, parade organiser, Paul Rowlandson, Changing Attitudes Ireland and Pastor Mark Bradfield, Bethel Baptist Church.
Coinsequences and Nationwide Building Society
The talented kids at St Catherine's Armagh won a nationwide competition for Nationwide. They wrote a funny and clever script for a short animation designed to encourage young people to start saving. We were lucky enough to work with them, and the good folks at Nationwide Education to take their script and turn it into a fully realised animation. The St Catherine's girls also did the fab voice over.
http://www.nationwide.co.uk/guides/news/articles/2015/07/big-money-movie-pitch
Fairy Tales
Commissioned by the arts council for City of Culture 2013, Fairy Tales is an intimate portrait of four members of Derry's LGBT community. Interviewed are, Micheál Kerrigan, Joe Carlin, Mary Scally and Susan Donaghy.
Rekindling the fire within
Working with Arts Care, The Pushkin Trust and the very talented kids at Shepard's Glen Primary School Derry we made this short animation inspired by the theme of fire.
Culture Craft
Documenting 'Culture Craft' – part of Derry's push to become the craft capital of Northern Ireland. Interviews with Boris Bally, Seliena Coyle and Bettina Speckner. Thanks to Mara Cavalli and Paola Bernardelli on camera.
minecraft
To help promote the massive Minecraft event Culture Tech hosted in 2014 we made a Kinect programme and plonked it in the middle of the Foyleside Shopping Centre, Derry. It Minecraftified you – block head, sword and all.
Temple Stories
A film made with footage taken by volunteers, staff and those who took part in the build and burn of David Best's incredible Temple. Worked alongside Besom Productions and Artichoke.
Culture Tech
Animation to promote CultureTech's day of family fun
Digital Dialogues
Trailer for an on-going project, 'Digital Dialogues' animation.
In 2010 the Nerve Centre was given over 500 hours of tape by the Inner City Trust's Oral History Archive. These tapes document how more then 30 years ago upwards of 100 people from Derry/Londonderry were recorded giving their interpretation of life in the city and various aspects of social, political and cultural history here over the previous 60 years. These historical collections detail information about these individuals, their families, important events in Derry, and everyday life, covering a wide variety of themes, some specific to different areas and communities, such as the Local characters and the factories, some more general, like music, politics, the troubles and both world wars.
The animation will illuminate the source material and bring these individuals and their stories to life, transporting many back to simpler yet more troubled time in Derry
JarStar
Promotional animation for the App Jarstar.
magical me
Promotional video for Magical Mind's App, Magical Me, featuring our art work and programming